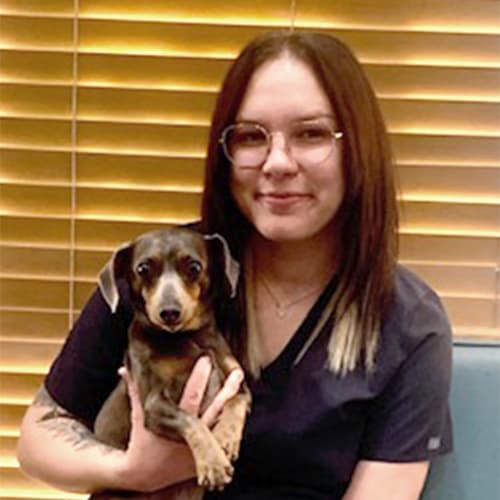 Tannon is our newest addition to Siskiyou Vet as an assistant. Due to growing up in a household full of dogs, cats, birds and even tortoises, Tannon developed a passion for animal care.
She is currently in school to become a certified veterinary technician. She has 3 dogs; a Border Collie-Aussie mix, Dachshund and an Italian Greyhound.
In her spare time Tannon enjoys taking her dogs to the park, going to the beach and spending time with family.