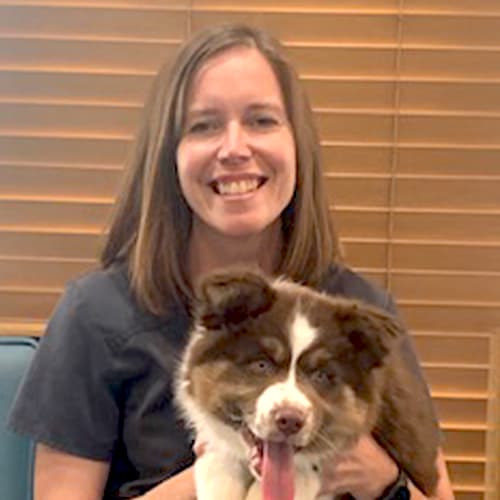 Laura is a true Southern Oregonian.  She joined us in 2012 as a Certified Technician with many years of experience. She is one of the nicest people you will meet.  Her compassion and empathy for every pet that comes into Siskiyou Veterinary are abundant.
When she isn't working she enjoys spending time with all of her animals on her mini farm which includes dogs, cats, chickens, goats, and miniature horses. 
Laura and her husband are also falconers. She has travelled all over with missionary work and to Alaska to help with the Iditarod for many years.