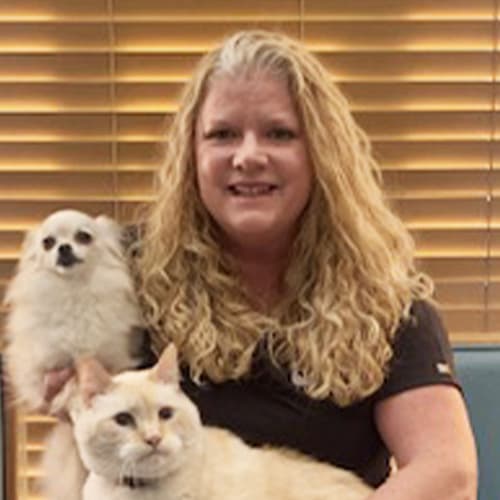 Debbie has been with the Siskiyou Vet family since 2017 as a receptionist. She lives an active life with her husband and 2 children along with a cute little dog and several cats. In her earlier years, she was a dancer and theatre actress and she has performed all over the world.
She and her husband own and run a local Halloween Haunt every year. Good thing Halloween is her favorite holiday.
Debbie has a wonderful sense of humor along with a great laugh.