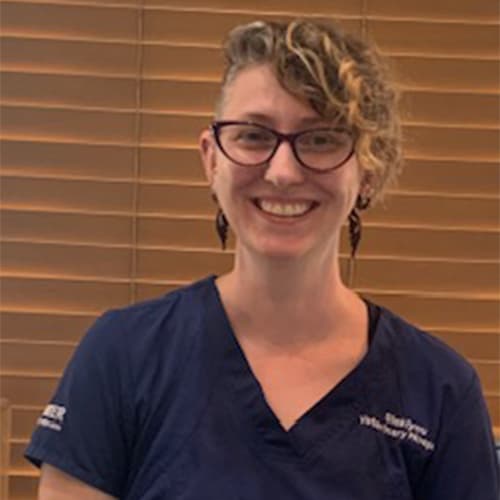 Cara grew up in Colorado where she discovered a love for animals at an early age. She attended Colorado State University and received her degree in Equine Science. While there she was able to spend a year studying abroad in Ireland.
Cara is a mom to an adorable son. During her leisure time, she enjoys gardening, roller derby, and spending time with her husband, sons, her dog, tortoise, rabbit, cat, and her flock of chickens. 
Cara is a Certified Technician and has been part of the Siskiyou Vet family since 2011 and are so glad she is here.