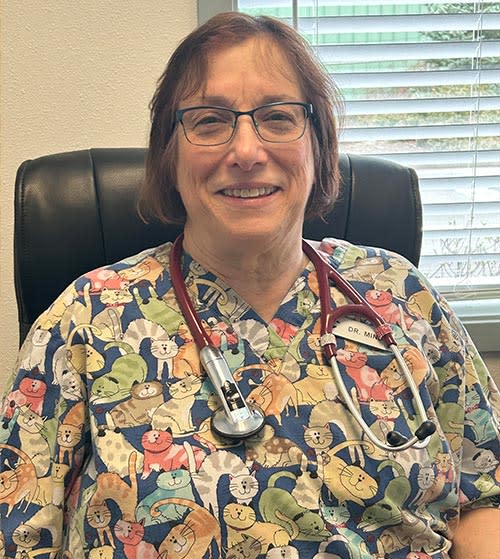 Dr. Melinda March
Dr. Melinda March is our newest addition to the Siskiyou crew. She owned and operated her own small animal practice in Illinois for 24 years.
She decided to come out west several years ago and landed in the Rogue Valley. Retired after working a few years locally. Since being retired she missed all the hustle and bustle of veterinary medicine and came out of retirement. She works at Siskiyou one day a week.
Dr. Mindy (how she likes to be addressed) has been a great addition to Siskiyou. She comes to us with a stealth of knowledge and experience. The staff and patients are so glad she is here!!