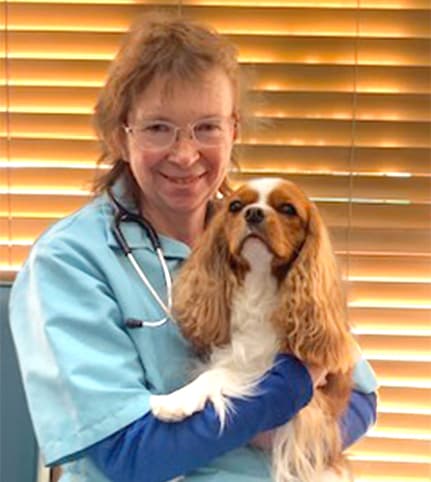 Dr. Darla Jochum
Dr. Darla Jochum grew up on the Oregon Coast and is an Oregon State University Veterinary School graduate. She started working at Siskiyou Vet in 2017. 
She also helps out with surgeries at S.N.Y.P and Southern Oregon Humane Society. She is obsessed with her Cavalier King Charles dogs and enjoys doing dog agility with them.
Dr. Jochum also enjoys gardening, hiking, fishing and spending time all here with 4-legged critters.